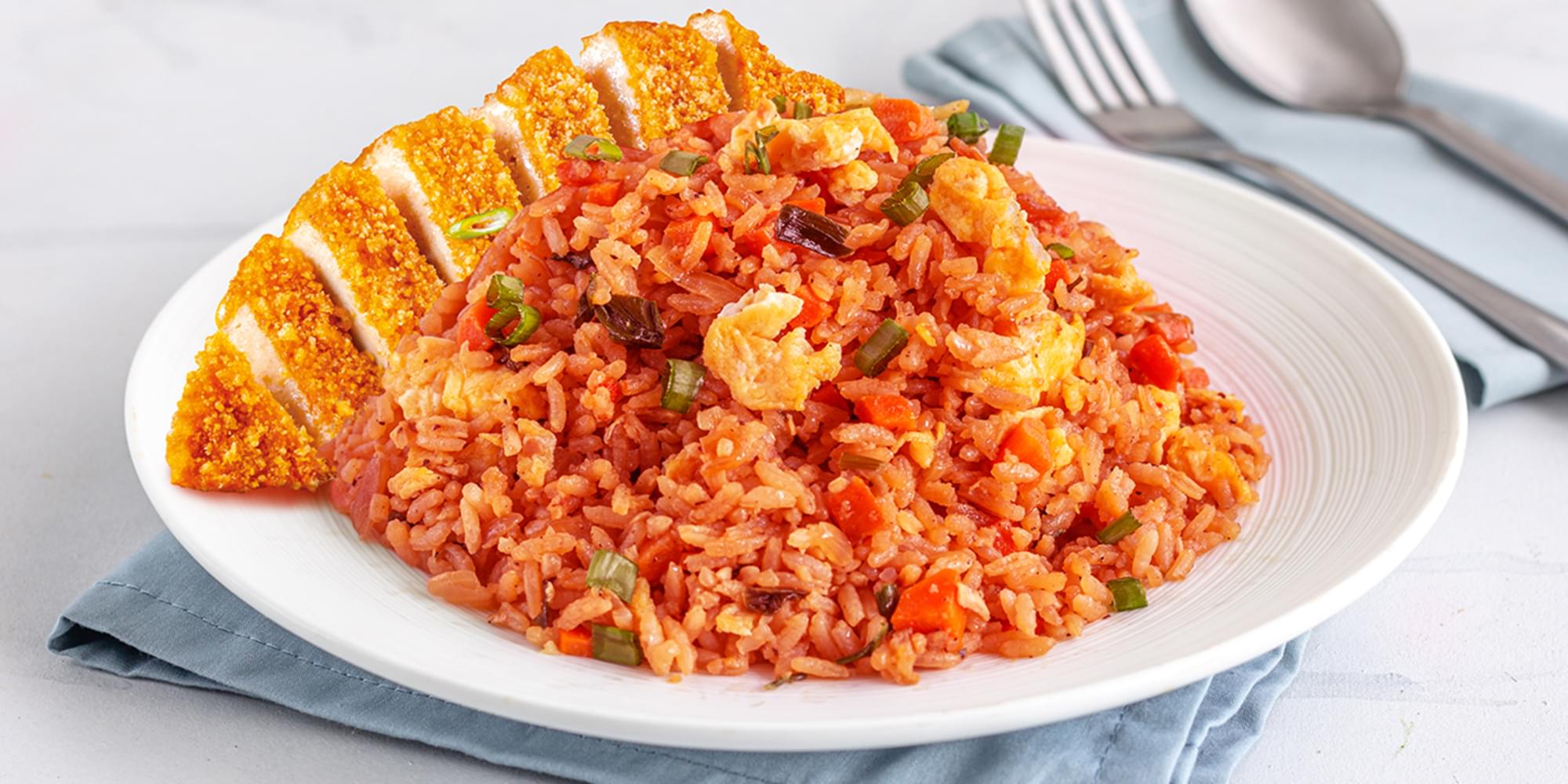 Cheesy Ketchup Fried Rice with Cutlet
Ingredients
Harvest Gourmet® Schnitzel

1 piece

Rice

cooked overnight rice

300 g

Spinach

75 g

Mixed Vegetables

optional

50 g

Eggs

2

MAGGI® Tomato Ketchup

1⁄4 cup

MAGGI® Concentrated Chicken Stock

1⁄2 tsp

Cheese

shredded

2 slices

Cooking Oil

2 tbsp

Salt

to taste

Pepper

to taste
How to cook
Cook the cutlet
Pan fry Harvest Gourmet Schnitzel for 6-8 min / Bake using air fryer at 180 °C 11-12 min.
Fry the rice
Heat pan and sauté the spinach and mixed vegetables.
Add in the eggs and cook until mixed well.
Add in the cooked rice, carefully loosening the rice to mix with the vegetables.
Mix Maggi Tomato Sauce and MAGGI® Concentrated Chicken Stock in a small bowl and pour the sauce mixture on the rice.
Mix in the shredded cheese.
Add salt and pepper to taste.
Assemble and serve
Top off fried rice with Harvest Gourmet Schnitzel and serve.
Add additional cheese on top for an extra boost of cheesiness!
Tried this recipe? Rate it!